In Victoria's dry northwest, a little rain is always welcome 90 millimetres on a harness racing track on trots night, not so much!
Last Wednesday's deluge not only forced the last four races to be called off at the Mildura meeting but left washaways and gouges up to three inches deep right around the track, putting a huge question mark over the club's next meeting less than a week later.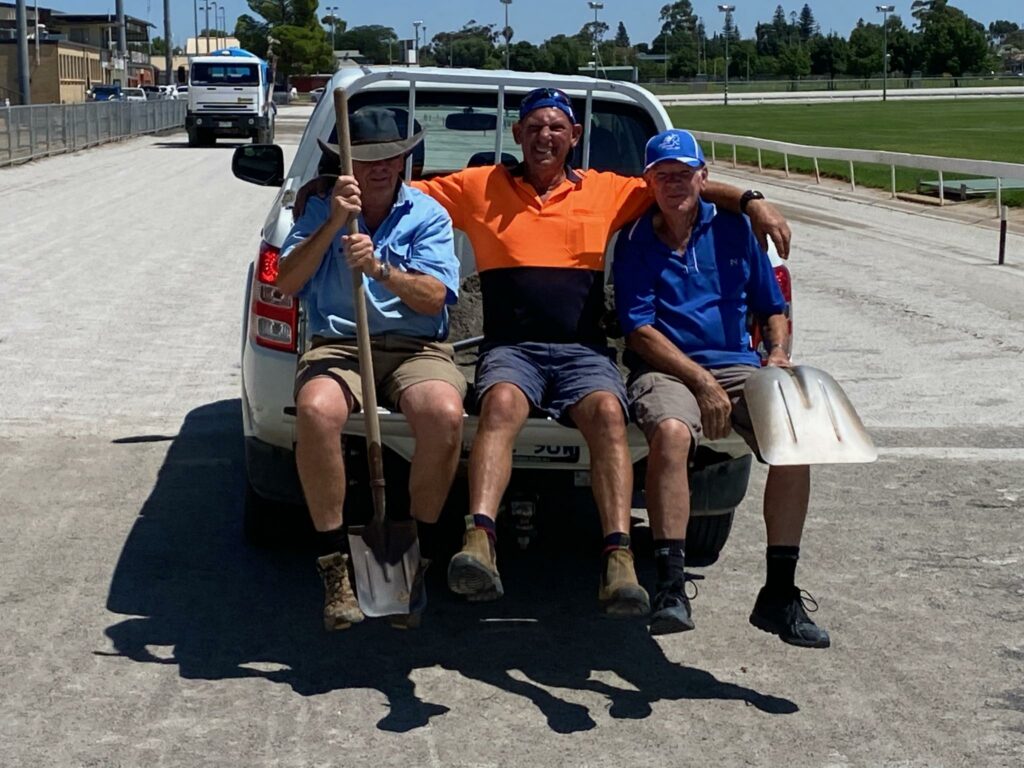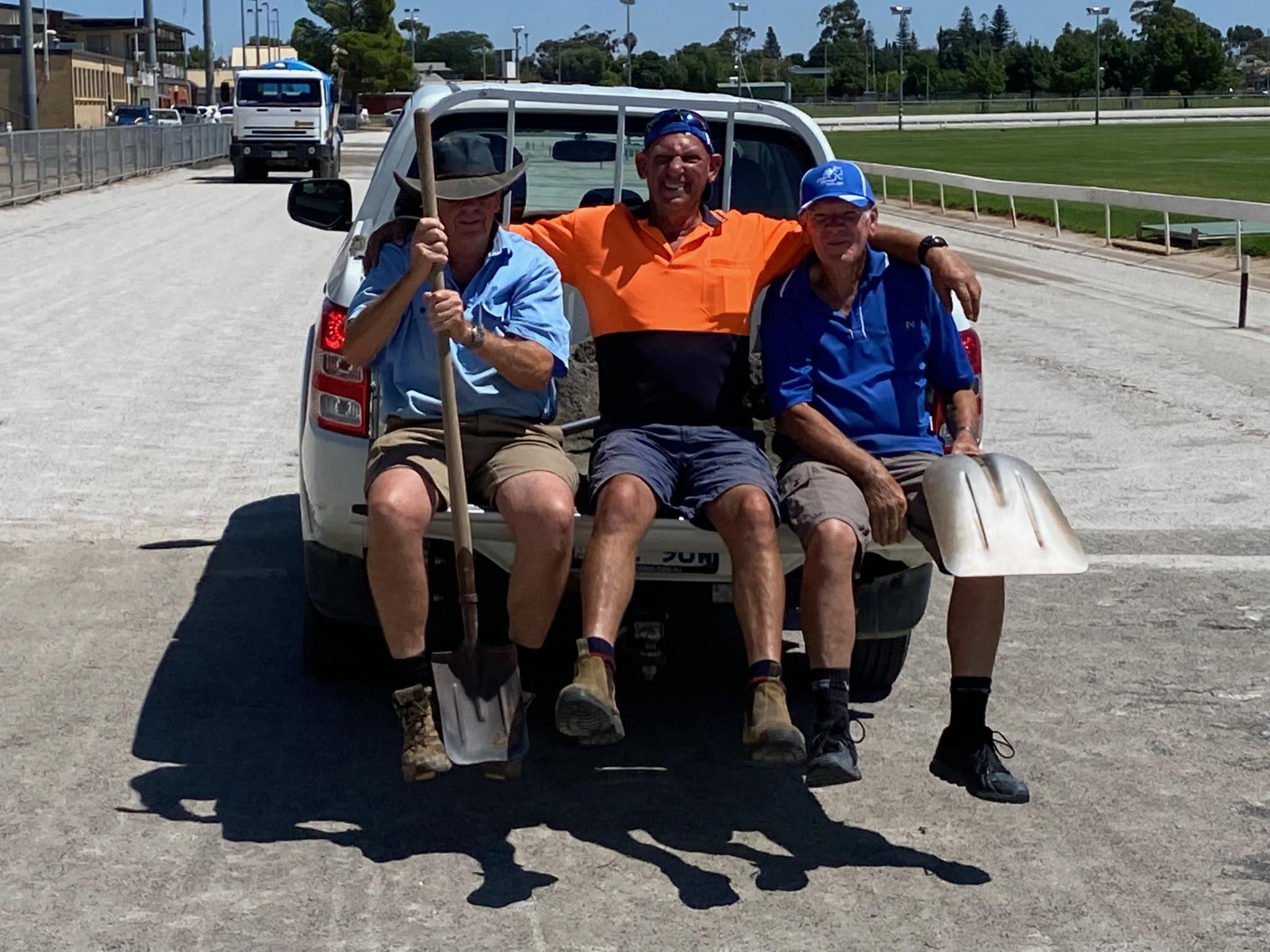 But the work of a hardy bunch of volunteers ensured the 12-race program last night did go ahead as planned – and on a track officially rated as "good".
"I've never seen rain like it in all my life," club CEO Michelle McGinty said.
"There were heaps of lightning strikes, and the rain was horizontal – it totally flooded the streets on either side of the recreation reserve, and we had water literally running across the track up to the height of the inside running rail," she said.
"We could see the rain coming and when it arrived it was a no-brainer that the last four races would be called off, but we were more worried about everyone's safety and how travellers, and even our locals, were going to get home.
"In the end, most of the visiting drivers elected to stay in town overnight at the home of one of our committee members, because it just wasn't safe to be out on the roads.
"I finally got home at around 3 after we managed to get the media crew's videos down from the towers, once the lightning subsided. When I came in Thursday morning, I didn't know what I was going to find – I just looked at it and thought 'where do you begin?'."
With the short turnaround to the club's next meeting last night, McGinty put out the urgent call for help.
"HRV curator Tom Byrne was up inspecting the Wedderburn track on Thursday and he came straight on up. There was also an amazing local workforce of staff, a couple of committee members and some volunteers and we really needed all of them," McGinty said.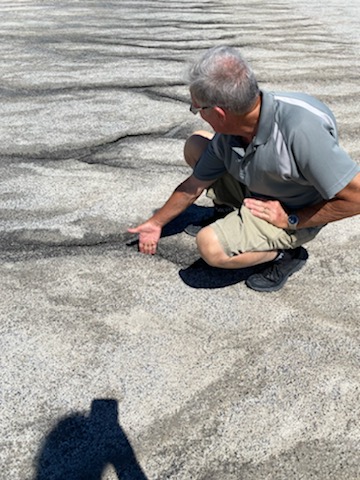 "The holes were almost down to the base in a lot of spots, and when holes in the track surface are that big there's nothing you can do with machinery – you can't drag it or condition the track to bring them out. You just have to bring in the crusher dust and fill in each hole by hand," she said.
"So it was all hands on deck in 38 plus degree heat out there shovelling until 9 o clock on Friday night, 10 o clock on Saturday night, and we were back at it again on Sunday morning at around 7.
"I can't thank the people who stepped up to help us out, including the fantastic local contractors who came in at short notice to get the job done. And we did get there! Tom is the HRV track expert and he was very happy with the way it came up."
Mildura, on the Victoria-NSW border, is 600 kilometres northwest of Melbourne but is one of regional Victoria's busiest harness racing clubs.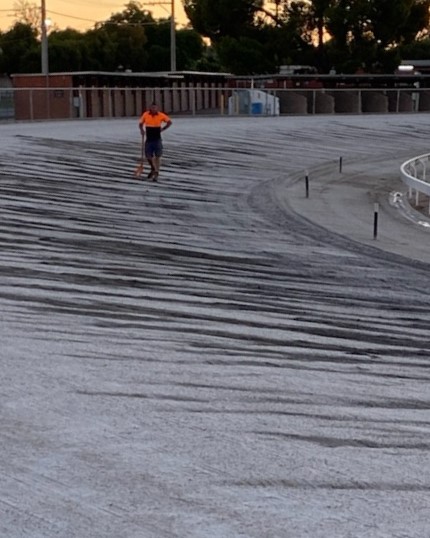 It has 42 race meetings a year, and regularly programs 12 races, drawing horses and stables from across regional Victoria, South Australia and southern NSW for competitive racing on the half-mile track.
"When HRV gave us the go ahead to be able to be racing again last night it was a huge relief. It made it all worth it for everyone who helped us out in such a big way," McGinty said.
"It was just one of those freak weather events and the local drainage system got overwhelmed especially our track and the stabling area. The damage was a bit confronting at first, but the assistance from everyone allowed us to do a mammoth job in a very short period of time.
"We're all pretty tired, but we're racing and that's the main thing!"